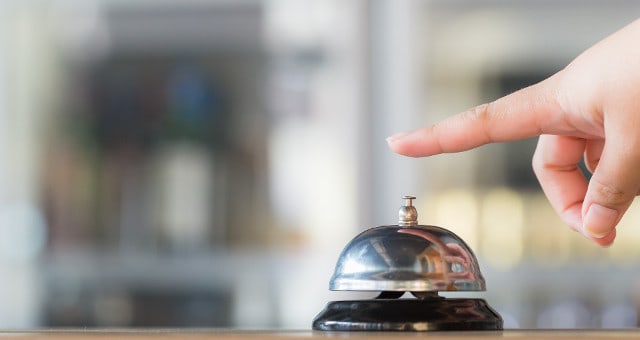 What is the Affinion difference?
Affinion Probate differentiates itself on four factors:
Price
Speed
Quality of Service
Values
Price, and how we are able be so competitive
Our price is significantly below the market average. Now that in itself is interesting. Often we shop around to get the best price for an item, because why would you pay more for exactly the same product or service? In fact, sometimes you can buy something cheaper and get it faster by shopping around. For example, an online retailer might offer the best price and the fastest delivery.
It's the same with Probate. At the end of the day, if you need probate then you simply want to obtain the Grant of Probate certificate. As this is a legal document most people turn to a local solicitor. Solicitors will typically charge either a % of estate value or an hourly rate. If you go down that route it's always best trying to get a written quote before you proceed. If you don't, it's hard to really know how much you will end up paying, and this can lead to some nasty surprises.
We believe there's a better way – a low priced fixed fee. That's why we charge from as little as £475 for a Grant of Probate, including VAT and the Court fee. And the price we quote is the price you will pay – no nasty surprises. How do we do this? We use highly experienced team members for all the non-legal aspects of the work, and solicitors for the parts that it is necessary they undertake. Furthermore, we utilise technology and class leading internal processes. This gives us great speed and low cost of delivery, which in turn gives you a great service at a great price.
Speed
The way Affinion is structured enables us to be fast and efficient.  First and foremost, we focus on Probate and nothing else. This means that we are not trying to undertake different types of law simultaneously. Rather, we just do Probate – day in, day out.  Secondly, we draw upon technology and efficient processes to get this done quickly, and accurately – right first time, every time.
Quality of Service
Great value and a fast service aren't enough alone. That is why we pride ourselves on our quality, and it's something we want to shout about. For this reason, Affinion are partnered with Trust Pilot to collect and publicly share customer feedback and reviews. Trust Pilot is one of the UKs most well respected and influential customer review organisation. The reviews are available on both uk.trustpilot.com and affinionprobate.co.uk.
Values
We have a set of core values that are at the foundation of everything we do. At Affinion we strive to:
Be approachable and caring
Consistently deliver exceptional customer service
Be transparent and have fixed and low prices
Support well known UK charities by donating 10% of our profits
Keep things simple and straightforward for our customers during a difficult time
For 2017 the charities Affinion are supporting include: Age UK, British Heart Foundation, Cancer Research UK, RSPCA, Alzheimer's Society Great Ormand Street Hospital Charity.
In addition, we offer free practical bereavement advice and support through Affinion Bereavement Services.  Affinion has strict equality and diversity as well as environmental sustainability policies that we are proud to implement.
Summary
If you need to obtain a Grant of Probate service, Affinion will deliver this to you quickly and at a market leading price, together with the quality of customer service you should expect. Furthermore, you will be working with an organisation that has strong ethical principles and will do everything we can to ensure we live up to our high standards for every single customer.